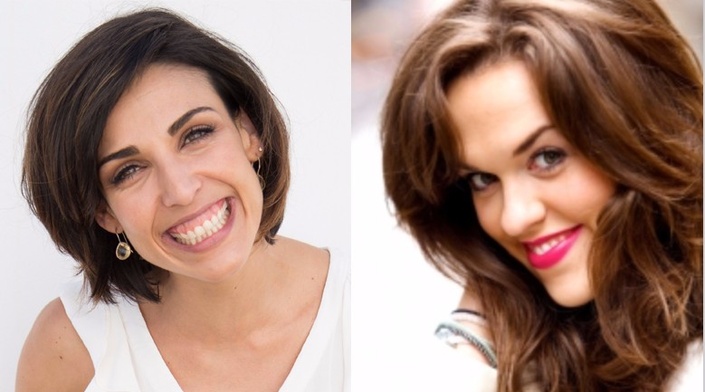 ...
.
Imagine feeling like no matter what happens, it's ok, you got this, because you know you are a winner.
Imagine feeling confident, free, and comfortable in your own skin.
Imagine attracting greater levels of love, wealth and opportunity in your life than ever before.
We've been on the opposite end of this and now we are here and we want to help you get there, too!
In Liberated + Lovely + Loaded, we peel back the kimono and share our secrets: the exact scripts, affirmations and mindset tricks we use to overcome obstacles and attract more abundance, freedom, growth, beauty, love, wealth and wellbeing in our own lives.
The Liberated + Lovely + Loaded Course
Typically, people will pay thousands of dollars to work with us or schedule us to speak. They line up for two hours to ask questions, or send us private e-mails.
Honestly, you capture exactly what I've been struggling with for so long.
I find it really uplifting, encouraging, and practical.
You seem to be speaking to me everyday and I always get something out of it.
Yes, yes, yes. So much yes to this. If there's anything that the past decade has taught me, this is it. Love this.
How did we know what to say? Because we've been there, too.

In Liberated + Lovely + Loaded, we peel back the kimono and share with you our secrets: the exact scripts, affirmations, and mindset tricks we use to overcome obstacles and attract more beauty, love, wealth, and wellbeing in our own lives.
What you get:
Three modules that offer our time-tested secrets, research, and practical examples of how to shift into greater abundance
Quick, interactive fun sheets to help you process the messages that hold you back and rewrite your future
We are opening the course for two weeks only to our first cohort and as a special christmas treat we will be offering it to you at a super special price! So if you want to turbo charge your 2017 with us, sign up to secure your spot now!
PLUS you get the downloadable Liberated + lovely + loaded affirmation CD
This product has been designed specifically to instill within you the growth mindset you need to succeed at anything that you set your sights on. To fill you with confidence, self love and create an abundance mindset that will help you attract everything you've ever wanted into your life.
Remember the secret to success is an open heart, mind and spirit. This coupled with daily practice and consistency will get you where you are wanting to go – So begin now!
Track 1: Introduction
Track 2: Contemplation
Track 3: Affirmations
PLUS you get The Bloom, Lovely Journal filled. It is an empowering daily companion that offers one powerful quote and quick question for reflection each day. Sit with your coffee, grab a girl friend, or take quiet time before bed. Soon, you will increase your feelings of self-worth and dignity. Makes the perfect gift that gives back for yourself, sister, friend, mother, or daughter. Contact us about bulk orders and international shipping.
Limited edition.
MORE DETAILS:
Made from 100% recycled, eco-friendly paper stock.
5" x 7" for easy fit in your purse or clutch.
Cover design and interior flower designs are hand-painted and hand-lettered with love.
Companion to the Bloom, Lovely app, available FREE for iPhone and Android.
Made in USA from local artisans and manufacturers.
Your Instructor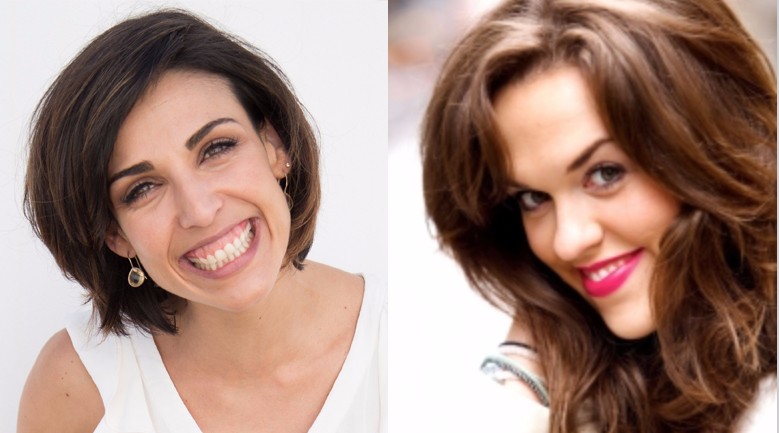 Ashley Crouch was on the founding team for the "the first No Photoshop Fashion Magazine" for women, Verily. The magazine received 180 media features in eight months, including the Queen Latifah Show, Entrepreneur, FOX Business, Harper's Bazaar, New York Post, Upworthy, and so many more. The magazine now has over 1 million views per month. She has spoken to thousands around the world, including Australia and Ireland, about self-love and beauty. Her daily empowerment platform, Bloom, Lovely offers daily e-mail meditations to feel more beautiful. Her work has been featured in TODAY, Huffington Post, International Business Times, Darling Magazine, and dozens more.
Susana Kennedy is a passionate and prolific Speaker, a Film Maker, Entrepreneur, Radio Personality, Actress, Director and Philanthropist. She has Produced films for both local and international release, worked with the best in the industry and is passionate about making a difference. Throughout her career all of Susana's her work has had a focus on "giving back" always leaving places, people and animals better than they were before she arrived. Her first directing job was for the one and only Nelson Mandela which meant she was gifted with meeting her hero very early on in her career, this fuelled an already bright flame. Her entire lives purpose has always woven together her passion for stories, communication and bettering lives. Recently, Susana's growing need to assist in global transformation has led her to work with expert speakers and change makers, assisting them in producing life changing content and developing their brands to create a greater global impact.
Course Curriculum
Welcome to Liberated + Lovely + Loaded
Available in days
days after you enroll